2015 Microlabs
Lunchtime Microlab
Digital Humanitarians, Mapping & iRevolution
Hear a little more from Patrick Meier before he flies out to save the world. This special lunchtime microlab is open to all. The overflow of information generated during disasters can be as paralyzing to humanitarian response as the lack of information. Making sense of Big Data and especially Big Crisis Data is proving to be an impossible challenge for traditional humanitarian organizations, which is precisely why they're turning to Digital Humanitarians.
 
Microlab 1
Designing for the Fringe
When designing solutions we start by defining our "target audience." Everyone selects the same "target audience" ignoring those on the fringes of life—the disabled and disenfranchised. But…creativity flourishes when we dismiss the status quo and attack a problem with a different set of challenges. As an innovator designing for the fringe actually makes more sense. Interwoven with personal stories, inspiring examples and practical guidance learn how designing for the fringe broadens our perspective and unlocks our creative potential. And don't worry, it's not about "helping people," it's about helping yourself. We'll all join the fringe sooner or later.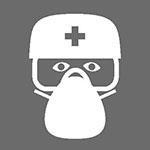 Ebola Lessons
In the last year Ebola virus has killed more than 10,400 people, including almost 500 health workers. On the front lines in Guinea, Liberia, Sierra Leone, Mali, and other countries, health workers are toiling to save lives and contain the outbreak amidst personal risk, fear, and inadequate conditions. Without training and support for these workers, the virus will continue to spread. Test out mHero, a free SMS mobile phone-based system developed by IntraHealth and UNICEF to help countries combat the Ebola outbreak and speak with leaders on the frontlines and recent winners of USAID's Grand Challenge Award.
Gaming
Learn about the latest trends in serious gaming and games for good.  How are people using games to change behavior, reach hearts and minds, teach critical skills, conduct training, build networks and have fun? Learn from the producer of IBM's award-winning INNOV8 series of serious games. Her strategies have been championed by four-star generals and she has presented her ideas at the Pentagon and to the head of the Defense Advanced Research Projects Agency, keynoted two NATO Summits and is co-founder of WomenGamers.Com.  Hear from a tech star Kenyan who was part of a Nairobi-based Warner Bros initiative to create an action-packed computer game that's fun to play, yet contains strong social messages about culture and safe sex sponsored by PEPFAR.
Innovation Curation
How can we identify lifesaving innovations with the greatest promise to transform the world? When resources are limited and ideas and inventions are multitudinous, creating the right tools and processes  to support decision-making and investment are critical.  Learn how PATH prioritizes which solutions to develop and advance,  and how Shining Hope for Communities has chosen where to direct its focus for the most impact.  Step in the shoes of the stakeholders who influence what innovations to drive forward,  and share your ideas in this highly interactive microlab.
Sustainable Development Goals & Global Health
The sustainable development goals (SDGs) are a new, universal set of goals, targets and indicators that UN member states will be expected to use to frame their agendas and political policies over the next 15 years. They were created replace the Millennium Development Goals (MDGs) once they expire at the end of 2015. These 17 goals that could transform the world by 2030 and one of top on the list is Global Health and wellbeing. Learn more about the future of Global Health and the changes ahead with top experts in the field.
Microlab 2
ARTIVISM - Film & Photography
These artists are using film and photography to communicate complex and emotional messages and make change in the world.  Learn more about their work, travels, activism and humanitarian goals. Discuss the ethical implications of artistic visual data and representation, photojournalism, documentaries and socially conscious entertainment.
Bioethics, Beer + Data
Whether it is the ethics of advances in human genetics, biotechnology and genomic technologies or physiologically based human-computer interaction and techniques that optimize information flow between humans and computers, or operational experimentation efforts focused on beer incentivized information sharing for disaster relief, (yes beer incentivized) these two brilliant specialists raise hard and intriguing questions we all need to consider for the future. What are the social implications, the potential benefits and dangers of great and sometimes controversial advances in technology, biology, communication and information?
Digital Development Principles
Do concepts like designing with the user, understanding ecosystems, and using all things open (source, standards, data, innovation) around the world excite you? They excite the international development community too! Join us for a discussion about the Digital Development Principles (www.ict4dprinciples.org) – the product of a global groundswell to capture lessons learned and guide future donor investments in information and communication technology for development (ICT4D). Together we will explore how the Principles help create new opportunities and synergies, driving us beyond simple technology solutions to true transformative change.
Fail Festival
Failure happens and flowers grow from it. Come share your work-related failures from the spectacular to the personal with pride. Learn from the tragedy of defeat and move forward. Failure is the f-word of international development but there is great value in examining our mistakes and learning from failure as we go beyond the easy and the simple. No one likes to admit they failed. Yet, failure is normal. We all fail. More importantly, we must fail! Failure is the only true mark of leadership, innovation, and risk-taking in pushing the boundaries of what is possible in scaling ideas from pilots to global programs.
Future of Global Health: Sponsored by Global Health Council
Join these global health leaders for a discussion about health, development and the future from the growing role of frontline health workers, family planing, child survival, Ebola, AIDS, Malaria, Polio, the global burden of non-communicable diseases and safety for health workers during conflicts to mobile health and new technologies.  Share your ideas and questions about the direction of global health and development going forward.
SwitchPoint Maker: BetaBox and Makers Guild
Join with local maker stars from Betaversity, BetaBox and Alamance Makers Guild. Learn by doing in a BetaBox mobile prototyping lab and get your hands on the latest technology, 3D printers, laser cutters, 3D scanners, and speed of thought materials.  Or if you like to make things with your own hands and you have ideas to share with the world come get creative with the Guild, build, engineer, design and get inspired!
Microlab 3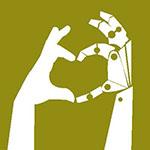 Hand-A-Thon: E-Nabling Build & SHE Build
Design creative improvements and help assemble 3-D printed prosthetic hands with Enabling the Future.The e-NABLE community of volunteers specialize in creating free 3D printed devices for children and adults who have wrists but no fingers or elbows with no wrists/hands.  Over the past year and a half, the e-NABLE community has managed to unite over 4000+ individuals and thinkers in over 30 countries to work together on designs for free 3D printed assistive devices for children and adults with upper limb differences. Then learn more about the incredible process behind making a 3 cent maxi pad out of banana leaf fiber in Rwanda created by Sustainable Health Enterprises (SHE) a social venture that invests in people and ideas that are typically overlooked (and often taboo) as vehicles of social and economic change.
Innovation Principles in Action: Sponsored by Pfizer
Are you coming to SwitchPoint to get inspiration to address a challenge or opportunity?  Do you want to learn about how to generate ideas that are fresh and exciting?  Do you have issues getting your team to work together effectively when trying to generate ideas? Or do you just want to learn about how to be more innovative?  In this hands-on Microlab, we will cover and apply several innovation principles and tools that will help you tackle these questions.  You will learn about how to start your quest for innovation on the right foot by properly defining your challenge.  We will also explore innovation behaviors that facilitate and enable team work and will put in practice an ideation technique that will help you develop new ideas.  You will walk away from this Microlab with practical innovation tools that you can use after the session.  Think of a challenge or opportunity that you would like to work on and bring it to the Microlab.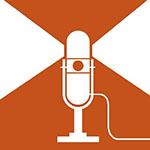 Podcasting with The Good Fight
The Good Fight is podcast and radio show that tells David versus Goliath stories about changing the world from the behind-the-slingshot point of view powered by MoveOn.org. The Good Fight Team is coming to SwitchPoint to teach you how to unleash the power of narrative to inspire and empower yourself, and how through podcasting — to use stories to inspire and empower other people. Pair up and record interviews. Talk with host and activist Ben Wikler. The team will grab everyone's audio and cut some of the highlights together. They'll play it back for everyone right there and later will make a beautifully produced version of the highlights — including something from every team, and send it to all of the participants.
Tech For Good
Join leaders in mobile and sensor technology, big data, open source, crowdsourcing, repurposing, hacking, development, education, design, community building, games, mapping and interoperability. Learn more about how people are using all kinds of technology to achieve their goals and what to expect in the future.  What works, what doesn't, and what do we all need to know to use technology effectively to make a difference.