The third annual SwitchPoint conference, retreat, and concert will be held Thursday and Friday, April 24-25, 2014, at the Haw River Ballroom in Saxapahaw, North Carolina.
SwitchPoint is a conference for everyone, especially if you're interested in:
Technology for good
Social entrepreneurship
Humanitarian issues
Global health
Creativity and design
Capitalization and collaboration
SwitchPoint brings together the brightest thinkers and entrepreneurs from multiple industries to innovate and collaborate on solutions to critical issues. These are people who are building innovation hubs around the world, printing 3-D organs, crowdsourcing crisis response via text, driving policy, shaping investment, mapping everything. They are building medical devices out of broken toys and using boats, motorcycles, and mobile phones to care for people. They are using film and photography to change mindsets, visualizing data to make people pay attention, and sharing their ideas, designs, and code to scale and create great things to help people.
It's a fast-paced, inspiring, interactive 2 days where good ideas can become something more and make a real difference in the world.

2014 SPEAKERS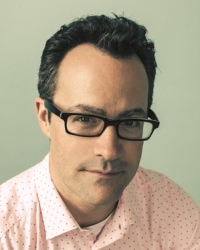 Keynote: Clive Thompson, contributing writer for the New York Times Magazine, columnist for Wired magazine, and author of the new book Smarter Than You Think: How Technology Is Changing Our Minds for the Better.
Speakers come from local innovation hubs and global corporations, universities, foundations, tech start-ups, nonprofits, governments, and media and advocacy organizations.
See who's coming this year and watch for more speaker announcements over the coming months.

PREVIOUS SPEAKER AFFILIATIONS

the Bill & Melinda Gates Foundation
the World Bank
Google
Red Hat
MapBox
Ushahidi
inSTEDD
Pfizer
Medic Mobile
PopTech
Ashoka
iHub
MIT
GOOD
the UN Foundation
USAID
Grameen Intel Social Business
Earth Institute
Rockefeller Foundation
Caltech
Maker Faire