SwitchPoint Shibuya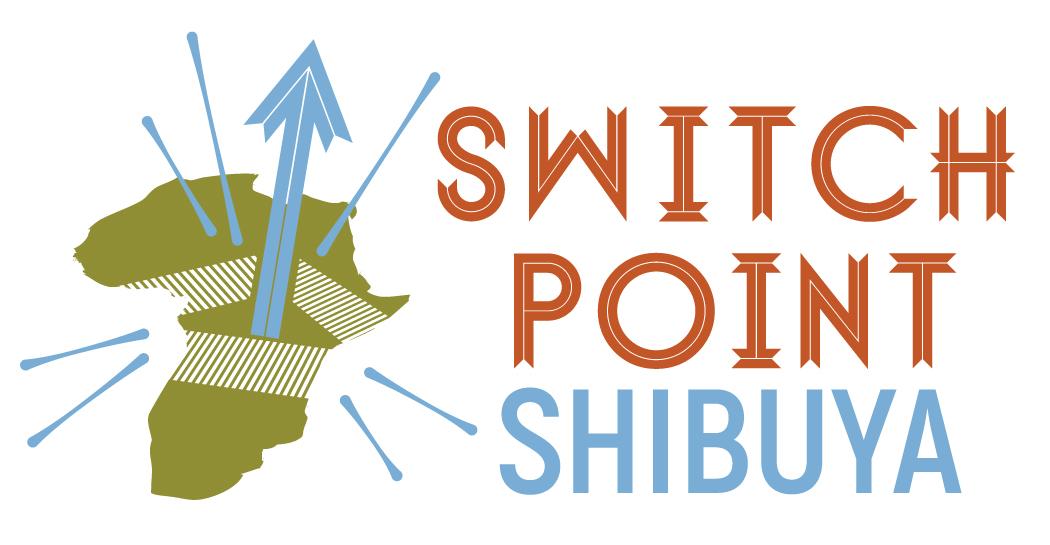 Join us at the EDGEof, the greatest crossroads in the world, for SwitchPoint Shibuya! August 31st, 2019 from 3:00 - 5:00 PM. 
Be part of an unforgettable gathering of leaders, makers, artists, activists, story tellers, tech entrepreneurs, and humanitarian and global health innovators joining together to discuss and demonstrate the latest inventions, discoveries, tools, and collaborations created to foster lasting global health in Africa.This unique event will feature stage talks, performances, microlabs, interactive activities, and a networking reception. Come be inspired, get provoked, build your network, and expand your world. 
SwitchPoint Shibuya is a globally curated event created in a partnership between IntraHealth International, the Global Fund and the Japan Center for International Exchange focused on inspiring stories of health challenges and innovation in Africa. The event will feature stage talks, performances, microlabs, interactive activities, and a networking reception. This unique gathering will take place August 31st at the state-of-the-art creative incubator EDGEof in the heart of Shibuya, Tokyo. 
For more information, including speaker bios and a detailed agenda, click here.
SwitchPoint Shibuya Microlabs: 
Future of Health in Africa
Join Dai Hozumi and Janet Muriuki of IntraHealth and Rukia Mannikko of The Global Fund to reimagine the future of African health in the year 2040. The Global Fund was born in 2000 as a response to AIDS, Tuberculosis, and Malaria—epidemics that appeared to be unstoppable and were devastating communities and Africa was hit especially hard. Put your assumptions and stereotypes away and look back at the present from the future. Reimagine the roles of donors, NGOs, governments, and technology companies. Imagine how your career path could change the future of African health.
Tech for Good
How can we stay connected online and as humans in an era of fast-paced and personal technologies? Does technology separate us or help bring us together? How can we use technology for good? IntraHealth International's SwitchPoint Producer Heather LaGarde will share ideas to get you thinking big. Genomic scientist and entrepreneur Beverly Mutundi is using an Artificial Intelligence tool she created called Sophie.bot to facilitate candid discussions about sexual and reproductive health for young people. Touchy is a human camera and performance artist challenging assumptions about human connectivity in the face of technological isolation. In this microlab you can talk with Sophie.bot, make yourself into a human camera, and ponder technology in your life and its tremendous potential for health around the world.
Frontline Heroes: Communicating Compassion
Personal challenges and experiences can be turned into solutions. One story, one person can lead change. Meet Zolelwa Sifumba, a medical doctor from South Africa, who contracted tuberculosis as a result of her occupational exposure during her studies, and beating it becoming an advocate in the global fight against tuberculosis. She shares her story to to educate, raise awareness and give hope to others. Zolelwa will team up with Emmy-Award winning filmmaker Janet Tobias, an adjunct assistant professor of Medicine at Mount Sinai School of Medicine and a research professor of Global Public Health at NYU, to share the compelling documentary they created about Tuberculosis. They hope to use their story to create health system and policy change, driving attention and support to help extinguish this global threat. Learn how the art of storytelling and filmmaking can move people to make a lasting and impactful difference on a global stage.
Games for Good
Games are entertaining but they are also extremely effective teaching tools. The emotions induced by playing games, specifically the ones we experience from an "epic win" inspire resilience, perseverance, creative problem solving, and collaboration. Epic wins produce a high, which, in turn, encourages more practice, determination, and cooperation. In the world of serious games, or games for good, "winning" can mean making a real and positive change in attitudes, behavior, and action. In advocacy and education, game play can make complicated concepts relatable and help us retain information, empathize with others, and take action. Advocacy and global health specialist Olivia Ngou and youth health advocate Nicholas Niwagaba use creative and interactive games and activities to teach people about critical issues such as Malaria and HIV/AIDS. Can games change the world? Can we learn more through play than through PowerPoint?