Unleashing the Campus Innovator
SwitchPoint 2014 Student Contest is Now Open!
Be a silo buster in the second annual SwitchPoint Student Contest and you could present your great idea alongside global innovators and entrepreneurs at SwitchPoint 2014!
The SwitchPoint Student Contest is about finding new ways to spark innovations that will save lives around the world. We challenge you to think across boundaries, to see everyday objects in new ways, and to channel your ingenuity to address some of the many global health and humanitarian challenges we face today.
College and graduate students everywhere are invited to submit a switchpoint and win a chance to present their ideas on stage at SwitchPoint 2014. What's a switchpoint? It's what happens when you take a good idea that works in one field and combine it with another, thus creating a unique solution to a real-world problem.
Think human organs + 3D printing. Hip hop + family planning. Chocolate + peanut butter.
And new this year, the contest will accept artistic submissions. Send us your switchpoint through music, photography, video, set design, infographics—the possibilities are endless.
What is your SwitchPoint?
How to participate
Post an essay of up to 350 words or a video no longer than 90 seconds describing or demonstrating your switchpoint and how it could make a difference. One entry per student. Deadline March 15. Winner announced during the first week of April. Videos should be uploaded to YouTube or Vimeo, tagged #SwitchPoint. Make sure to send us the SHARE link with your entry. If you have any questions, don't hesitate to ask!
Use the SwitchPoint Reader to find great ideas, people, and tools to help boost your creativity.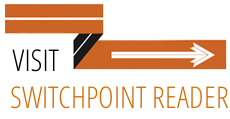 Get inspired
Use #SwitchPoint on Twitter and Instagram when uploading your ideas, pictures, and videos. We'll be scanning all channels for great submissions!
Winning!
Our amazing panel of judges will select the top entry for silo-busting imagination and potential. If your entry is selected, we will invite you to present your idea at SwitchPoint 2014 in the exciting lightning round. We will cover your expenses including travel, meals, and hotel accommodations. Plus you will attend the full conference and concert on us and have access to speakers and VIP events.
Last year's submissions came in from all over the world. Here were the winning entries:
First Place
Elizabeth Chen and Vichi Jagannathan
Health Education + Tailored Online Curriculum
Elizabeth Chen was a first-year master's student in the Department of Health Behavior at the University of North Carolina's Gillings School of Global Public Health. Chen graduated from Princeton University and taught for two years with Teach for America in Northampton County, NC. She is interested in leveraging the intersection between education and public health to simultaneously address health disparities and educational inequities in low-resource communities.

Vichi Jagannathan was a second-year Teach for America corps member teaching science at Northampton County High School. Prior to beginning her corps commitment, she earned her master's degree in electrical engineering at Stanford University and her bachelor's degree at Princeton University. She is interested in using technology, and especially the internet, to broaden access to education in developing regions.
Tied for Second Place
Bibek Karki
Okhati–Strengthening Health Systems by Improved Sharing Information
Bibek Karki was born and raised in Eastern Nepal. He was master's student in public health and business administration and a Sommer Scholar at the Johns Hopkins University. He is also a founding member of Okhati, a program that aims to leverage health care services in Nepal by integrating information technology. Bibek is also a board member of Nepal ko Yuwa, Inc. and the Walk for Nepal movement, which engages the diasporic community for social change in Nepal.
Jordan Schermerhorn
Supplying Vaccines via Text in Gaza
Jordan Schermerhorn was a bioengineer focused on hardware design for low-cost diagnostic devices. As an undergraduate, she designed a neonatal apnea monitor and reported briefly on development issues with Nicholas Kristof at the New York Times. Schermerhorn is a Technology and Innovation Associate at the Arnold Foundation and a master's candidate in global health at Duke University, where she hopes to focus on technology implementation in the Middle East and North Africa.
Our thanks to Pfizer Inc
Silo Busters is made possible by the generous support of Pfizer's Global Health Fellows Program, which celebrated a decade of programming in 2013. The program is a true switchpoint for making the world a healthier place.
Pfizer Global Health Fellows is Pfizer's signature international corporate volunteerism program through which the company pairs Pfizer colleagues with leading international health organizations to strengthen health service delivery. Fellows are immersed in three- to six-month specialized assignments, working hand-in-hand with community-based partners to help improve health care systems while gaining new perspectives on global health challenges and how the public and private sectors can work together to address them. Since 2003, close to 350 Pfizer colleagues from 25 sites around the world have participated in the program, donating an estimated 340,000 hours of skills-based volunteerism valued at more than $450 million in service with local partners throughout the developing world. In 2014-2015 the Global Health Fellows program will work with 11 partner organizations focusing on optimizing supply chains, scaling-up disease prevention programs (such as diabetes and cardiovascular diseases), and business development functions in key emerging markets, namely West Africa, China, and Southeast Asia.
Permissions
By submitting your entry to the SwitchPoint Student Contest, you are granting permission to SwitchPoint and IntraHealth International to use your content on the following websites: SwitchPoint, the SwitchPoint Reader, IntraHealth International, and associated Facebook, Google+, Instagram, YouTube, Projeqt, and Twitter accounts. Your name, idea, and likeness may be used in associated blogs, press, and advertising related to the SwitchPoint Student Contest and conference. Submissions will be made public and may be presented at the SwitchPoint Conference.
Questions or technical difficulties? Contact: SwitchPoint@Intrahealth.org.